Owning a house is a dream of many, but not all are aware of the fact that being a homeowner involves a lot of work and a constant effort to not only clean and declutter your home, but maintain it in mint condition as well.
With that in mind, here is a home maintenance checklist – sorted by months – that will help any homeowner stay on the right track.
January
January is the perfect time to take care of the rough yard work, such as trimming the shrubs, getting rid of weeds, collecting dry branches and cleaning out your gutters. What's more, now's the time to determine if your current insulation is working properly. If not, you can find more here on how to replace it or upgrade it before the summer heat starts.
February
February is the perfect time to inspect the integrity of your home from the outside and see if there's any work that needs to be done. If not, you can take your efforts indoors and start decluttering. See if there are any winter clothes, shoes and similar items you really haven't used. If there are, make sure you donate or recycle them to make more room for the things you actually use.
March
March should be reserved for caulking your windows and doors, indoor repainting projects and similar activities. Since it's still not too hot, the paint will have enough time to dry, without cracking or flaking.
April
Come April, it's time to pay attention to your yard again. Assess the state your current greenery is in and see if it needs some TLC. Also, check your porch and deck, and inspect the state of your outdoor furniture. Anything that needs repairing, repainting and resealing should be taken care of first.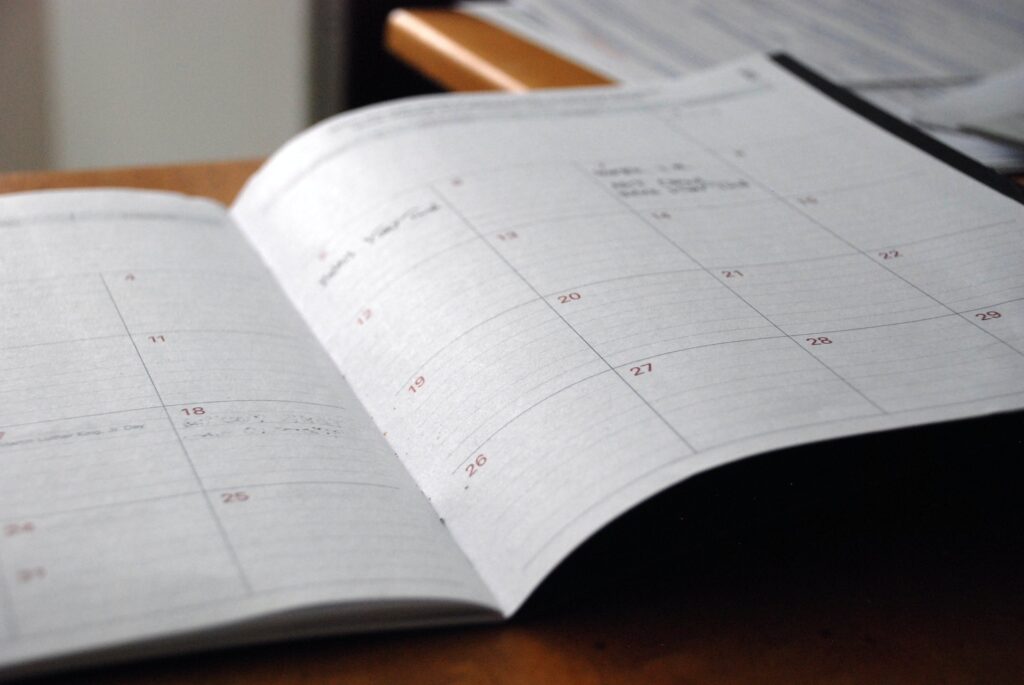 May
May is the perfect month to inspect your AC unit and make sure it's working properly. Since the days are still not too hot, this is also the perfect time to repair your AC or install one if you don't already have it. Additionally, see if your fridge and freezer are working properly, to have them ready for the hot season that's ahead.
June
June should be reserved for cleaning your garage, cleaning and refilling your pool and pest-proofing your home. Aside from installing or repairing your mosquito nets, you also want to ensure that your window shutters are in mint condition. Of course, if they need repairing or repainting, take care of it sooner rather than later.
July
July is the perfect time to take care of your bathroom and kitchen maintenance and repairs, especially if you're considering regrouting, or even changing the tiles and other fixtures. Since July is quite warm, grouts, adhesives and sealants will get the chance to dry quickly and completely.
August
As another very hot month, August is the perfect time to deep clean your house, wash and vacuum your rugs and prepare your interior for fall. You can also hire professional cleaning services to deep clean your sofas, armchairs and even beds and mattresses.
September
It will soon come the time to switch our AC units from cooling to heating. So give them another clean after all of the hard work they had to do during summer and make them ready for fall and winter. Also, hire experts to check your plumbing and ensure that your pipes are ready for the cold season ahead.
October
October is the right time to inspect and clean your chimney and fireplace. Make sure you remove any debris and potential blockages to ensure proper airflow. What's more, building materials are usually the cheapest this time of the year, so see if you can use that to your advantage.
November
Before heavy rains start, once again check your gutters and other drainage systems to see if they're ready. If you have a rainwater collecting system, inspect and clean it as well. November is also the perfect time to plant any new trees or shrubs.
December
Finally, inspect and thoroughly clean all of your lighting fixtures and windows, and start working on decluttering your attic and basement. Check for mold and mildew, ensure proper ventilation, and hire experts to get rid of any potential pests.