With a lot of stress on a daily basis, we all want our homes to be calm and soothing. We don't want that stress to be present in our homes, and that is why most people try their hardest to create a calm and peaceful home. However, this can often feel like an overwhelming task, but it shouldn't be like that. To help you achieve peace at home, here are some easy ways to introduce decor and colors that will create a chill atmosphere.
Declutter As Much As You Can
A messy and cluttered home cannot feel peaceful and calm. It only makes your mind run wild. That is why you should try and declutter as much as you can and wherever you can. A great place to start is your bedroom, and you can simply tidy up and throw out anything that doesn't belong in your bedroom. Then, move on to the kitchen and clean everything off of the kitchen counter. Do the same in the bathroom, and keep all the products in their place. Lastly, declutter the living room by cleaning out any toys, take those dishes back to the kitchen and keep things simple and clean. Once you do this, you will notice an instant change and your home will feel calmer.
Introduce Calming Decor
You don't have to clean out every piece of decor. Rather, you can change things a bit to create a more peaceful atmosphere. For example, you can find a customizable text art poster that will feature your favorite quote or any other image, but keep it in neutral and soothing colors. Also, you can spread out a few scented candles, a fruit bowl, and even a few vases with fresh flowers. Additionally, you can cover the beds and couches with fluffy textures in the form of pillows and throws in colors you find calming. Another great idea is to add floral wallpaper to your accent wall, or simply pick a deep green paint for it. This way, you will create peace in your home as such colors and nice textures will calm your mind and help you enjoy your home even more.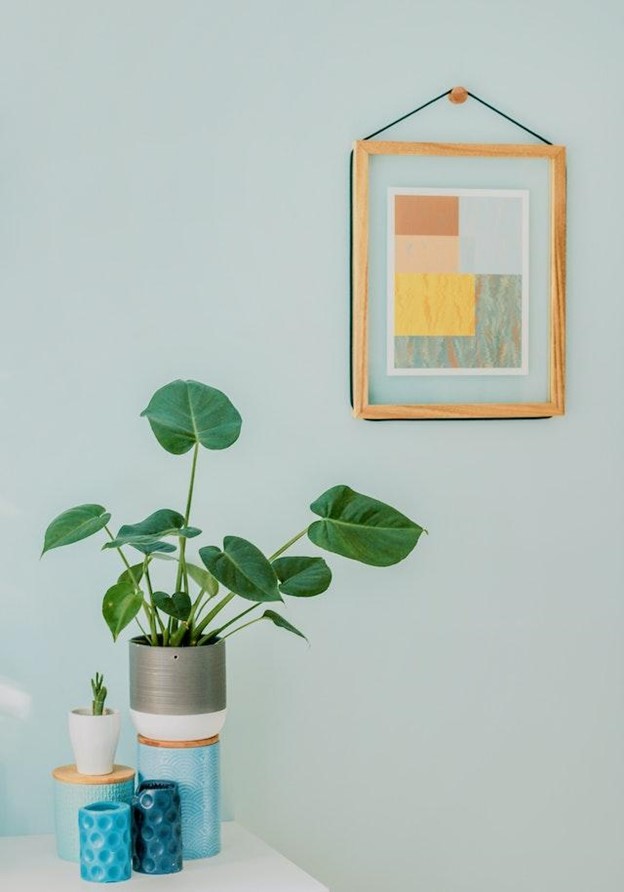 Don't Forget About Plants
There is no simpler way of creating peace in your home than with nature. To bring nature inside you simply have to get a few potted plants to take care of. There are so many beautiful indoor plants that require minimal maintenance, so they are perfect for everyone. Not only will the deep green of plants introduce a sense of serenity to your home, but they will also bring many other physical and mental benefits to the whole household. Plus, if you pick some colorful pots and planters, you can fit these beautiful plants into your decor with ease.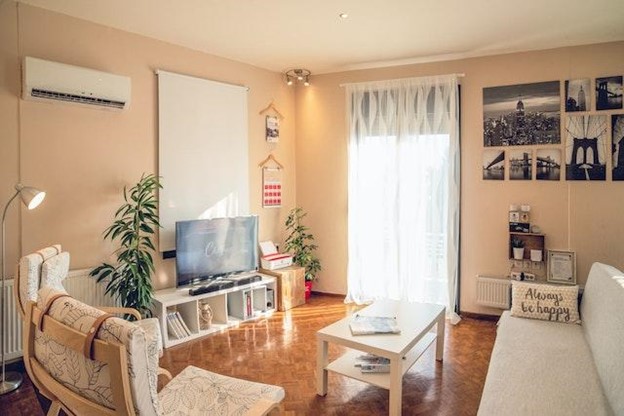 Sentimental Decorations
To make the decor more personal, you can add items that are meaningful to you. You can easily display all the items and knick-knacks that remind you of your favorite time in your life or place on this planet. That way, when you look at those pieces you are reminded of happy and peaceful times and you will never feel stressed at home. This can be anything – from souvenirs from your favorite travels, seashells, and other similar things to fabrics or family heirlooms that are dear to you. And don't forget to hang a few family photos to always remind you of the beautiful family you have.
No one likes a home that makes you feel stressed out. So, to get rid of any negativity in your home, it's time to change a few things. Plants, mementos, and soothing colors are a great and easy way to start creating a home that will only promote happiness and peace.