Organic modern style interior designs will not meet your preferences if you want minimal decoration while emphasizing sleek forms.
Modern interior designs might be cold, and not many people like them. Although clean and complicated, these designs lack the coziness and a welcoming environment that most organic modern style features.
This type of design is cozier and more aesthetic. Its value ranges on the difference between rustic features and some delicate touches.
This makes modern organic style a refined blend of designs with no fussy looks that most people love. It is suitable for designing living rooms and bathrooms.
If you love contemporary designs, warmth, and mid-century appearance in your house, I recommend you go for the organic modern style.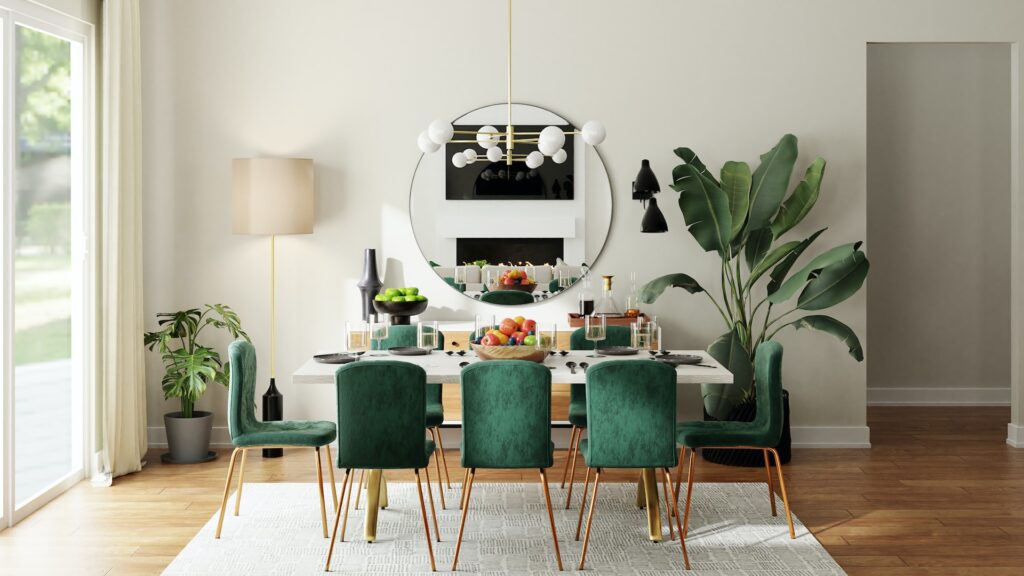 What Is an Organic Modern Interior Design?
Organic modern style is an interior design. The design is gaining popularity due to its warmness and cozy nature. The organic modern style involves a combination of two opposing design styles, i.e.,
Modern design that outlines clean lines, high functionality, and minimal decorations.
Organic design features natural elements, rough and rustic characters, and coziness.
Combining these two high-end designs gives you an organic modern style. The result of the design is a modern, comfortable and practical home that you love being in.
Organic in the current timeline offers healthy and all the natural options you may think of. They include food, clothing, and cleaners, among others.
Organic options make people go for the best and healthy options in life.
When decorating, organic wood doesn't have anything to do with health. It is a nature-oriented design that brings an earthy and warm feel to your space. Organic elements to include in a modern organic style include:
Clay pottery
Natural stones such as lime, marble, soapstone, and granites
Live plants such as bamboo, unique flowers, or trees
Textiles, linen, jute, sisal elements, cotton or wool
Unpainted natural wood designs
Organic modern design can involve anything you find from nature, and it's attractive to you.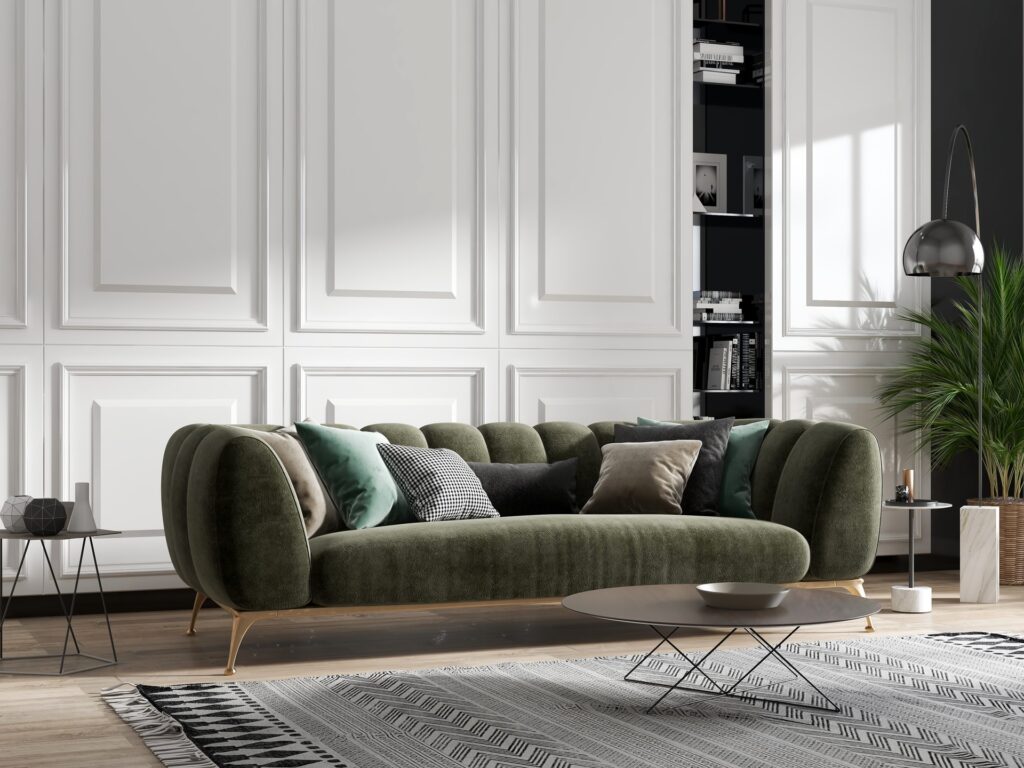 The Main Features of the Organic Modern Style
The following are some features you are likely to get in an organic modern style.
Simplicity
The main feature of the style is simplicity. With this style, you can keep your design simple while being intentional about all the selections you make.
It helps avoid clutters from tucking Knick-knacks away. It helps you eliminate other modern décor, accessories, and related pieces that can't fit your modern organic style.
Everything in your room needs enough space, and the same goes for décor and other accessories.
Understated Color Collection
Many organic modern styles begin with off-white walls and bright bases, offsetting the effects of the organic features in the room.
Others prefer using natural features such as wood and limestone in the architectural area. This leads to a balanced natural color combination that you can add layers of attractive elements, accessories, and unique pieces.
You can also include bold colors such as bright golden, warm neutral, and cool blue. According to design and build in Singapore , these colors amplify and tone down your room.
You may also off-set with a neutral tone and graduate to saturated and bolder hues that magnifies the tone.
Organic Natural Materials
This style mainly uses natural materials such as limestone, bamboo, rattan, jute, and wood for design.
These materials make your space generate exemptional earthy that everyone is likely to love. You can also include your interest and personality by featuring some artifacts from your artisan to decorate your space.
Another option is to solely choose accessories made of natural materials such as clay, stone, and wood.
It Features Natural Textures
There are many pieces you can include in a modern organic style. These pieces are inside pillows, lamps, vases, throws, rugs, and upholstery.
The main aim is to add a sense of depth and interest to tour space. Moreover, these feature a cornage eye movement all over the room, thus creating a beautiful scene.
Natural texture is about collecting attractive outdoor textures that compellingly tone your room. You can include woven rattan, cabinet, jute rugs, and old coffee tables.
Natural Finishings
The room is fitted with a wood-covered ceiling, stone floor, or limewash walls. These features enhance the organic modern style aesthetics.
Additionally, they add layers that make the room comfortable and add a blend of earthy colors and textures to the space.
Greenery in the Room
Greeneries are always better when incorporated into modern organic style than other designs. The sense of the vegetation in the room provides e beautiful scene that makes the eyes move from place to place.
You can include large palms, small succulents, bamboo, monsteras, and other relevant greeneries. Greens invite freshness into your room's atmosphere, making people feel comfortable whenever they are in.
If you think taking care of plants is tiresome, there are other options, such as dried ones with the same effect but slightly on the lower levels.
Lighting
In a modern organic style, natural lighting or some lighting material made of natural feel fits the environment. Using natural lights defines the organic feel of the room and brings in more freshness.
You can use many options for a modern organic style regardless of the amount of space exposed. The lamps may feature particular space and touches you may never have noticed before.
The Bottom Line
This interior design style is quickly gaining traction due to its simple, uncluttered, and warm look. Do you prefer this design or is japandi style interior design more your look. Let us know your preference and any other interior design tips you have in the comments below.